How much time a day do you spend on makeup? To save this time and still be "beautiful" follow the 10 tips below.
1. Remove Blackhead
Blackheads are formed by the accumulation of sebum for a long time, which hardens combined with excess dead cells on the skin, initially white, then oxidized and turned black as their name suggests.
These blackheads when left for a long time will turn into moles, making your face even more ugly. Therefore, you are advised to get rid of these blackheads quickly with a homemade face mask.
Here's the formula:
First, put ½ teaspoon of milk glue in a clean bowl and then add activated charcoal. Then, mix the mixture well until it's even.
Next, wash your face thoroughly and pat dry with a towel. Apply the mixture on the right part of the skin with acne until dry for about 10-15 minutes, and then peel off.
2. Remove dark circles under the eyes
Eyes with dark circles, puffiness also make women look old, poor beauty, and even with makeup, they can't cover up the tired look.
Simply dip the tea bag (green tea or chamomile tea is recommended) in water, then chill the tea bag by placing it in the freezer for a few minutes. Take them out and place them on your eyes.
3. Teeth whitening
Discolored, yellowed, less bright teeth make you not very confident every time you smile? Don't waste another minute, just follow this simple way of "knitting a basket".
Take about 1-2 tablespoons of virgin coconut oil and keep it in your mouth for a few minutes. Then rinse your mouth continuously for 2-3 minutes and then rinse your mouth again with water.
4. Longer and thicker eyelashes
To get naturally long and curled eyelashes in just one month, you can use some simple and effective tips that can be applied right at home below.
Prepare a bowl of fresh milk and a cotton swab, then dip the cotton swab in the bowl of milk and brush on the eyelashes and note that you should drink milk every day to increase nutrients for eyelash growth.
5. Smooth hair care
Whether your hairstyle is short or long, wavy or simply straight, you definitely want your hair to be healthy, smooth, and shiny.
Beat one egg yolk and half a cup of yogurt in a bowl/plate. Add a tablespoon of castor oil, then a teaspoon of coconut oil. Finally, add a teaspoon of avocado or jojoba oil.
Stir the above mixture together. Next, wet your hair and apply the mixture to your hair, then cover in a wet towel or shower cap for 1 hour.
Then, wash it off with water. So we have smooth and shiny hair.
6. Hand skincare
Hand skin often ages faster than facial skin because it has to be exposed to many external factors (sunlight, chemicals in cosmetics, hot and cold water…).
Therefore, you need to regularly exfoliate, apply sunscreen to the skin of your hands to have soft, slender hands.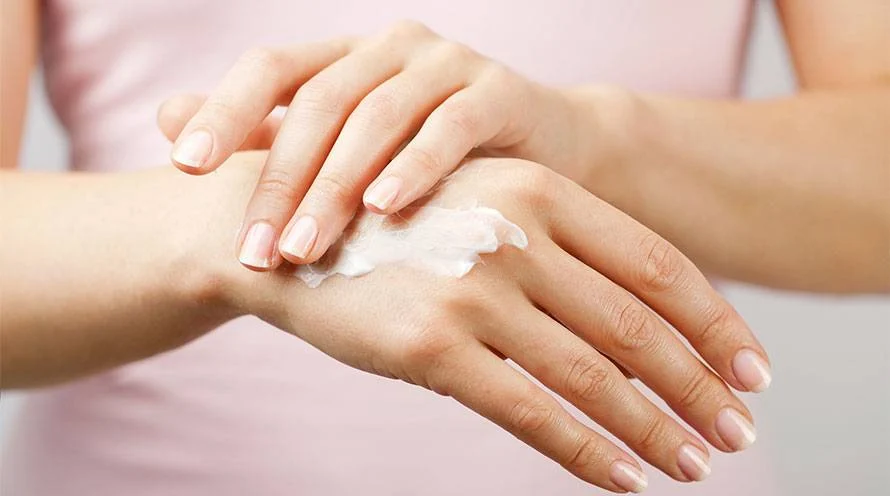 7. Clean your nails
To make your nails always white, there is a small trick that is to soak your fingers in lemon juice for 15 minutes or rub your fingers directly into thin slices of lemon.
8. Exfoliate dead skin cells
This is an extremely important step in the skincare process. Exfoliation will help remove dead skin cells, minimize acne, and bring back smooth, bright skin.
But if not done properly, exfoliation can also cause damage to the skin, making our skin more sensitive, prone to acne and bruises.
9. Moisturizing lips
Lips are one of the things that attract the opposite person when communicating. Dry lips make it harder for you to apply lipstick, causing less sharpness to the face.
Therefore, make sure that you always have smooth, soft lips.
10. Skincare rosy, bright
Owning smooth, natural white skin is something that everyone wants to have, but not everyone knows how to take care of and whiten face effectively.
The perfect combination of tomatoes and sugar is no less than a genuine face wash. It will remove dead skin cells and give you a brighter skin tone.