What skin tone suits plum hair?
Since the plum color usually comes as a blend of cool blue and warm red shades, it's neutral, and therefore versatile for all skin tones. That is to say, girls with pale complexions can focus on a cool undertone when getting the color to look their best. At the same time, plum hair color on dark skin is a fantastic idea, as you can always enhance the warm tones.
Q: Do plums suit pale skin?
A:The plum color works equally perfect for anyone from pale to dark complexions.
Does Plum Hair Color Fade Quickly?
The lifetime of your brand new hair color depends on the way you take care of it. To keep your plum hair from fading too soon, consider washing your hair less often, as well as switch to color-safe treatments and shampoo. Also, you should always keep your hair moisturized; it's crucial to retain color for longer.
Plum Hair Color Ideas
Now, it's time to see the mind-blowing variety of plum colors with your own eyes!
Classic Plum Hair Color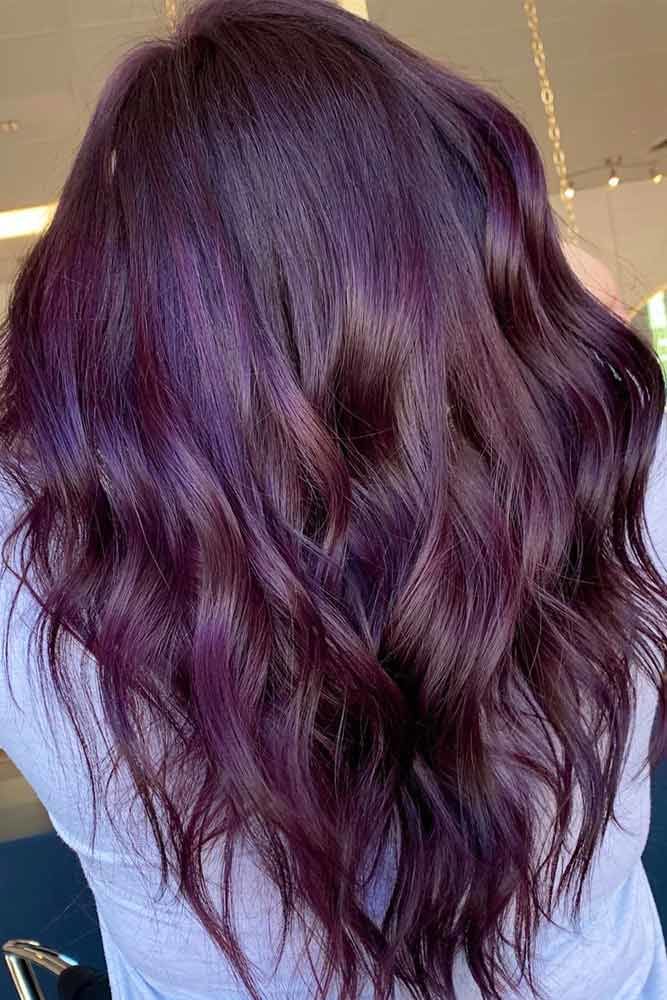 Credit photo: instagram.com/mercedesdoeshair
Featuring dark burgundy base with purplish undertones added over a brunette mane, the classic plum shade gives a pleasant color play and dimensional finish.More from Hair Color Ideas
Open Next Page To See More…