Electric Plum Color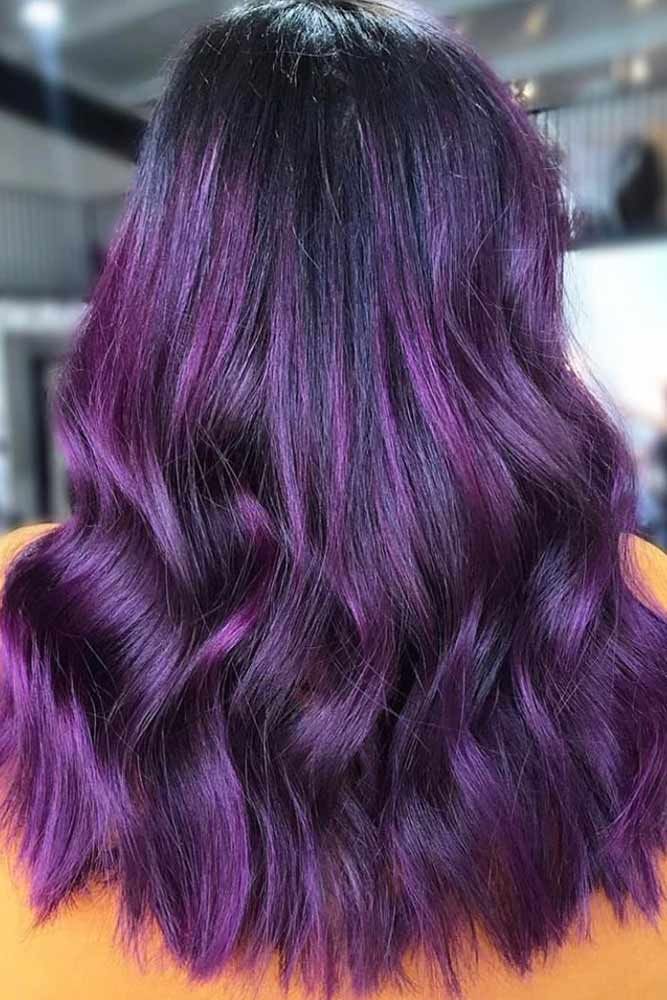 Credit photo: instagram.com/celebluxury
There are tons of different shades of plum hair color, and that means only one thing: the sky's the limit to experiments. How about a vivid purple hue over a jet black base, for example?
Smoky Plum
Credit photo: instagram.com/glamiris
When you'd like to go cool to suit your light skin tone, you can ask your colorist for a smoky plum shade where cold blue undertones dance with lightweight purple hues on a dark mane.
Open Next Page To See More…