Hair accessories are the perfect addition to any outfit. They upgrade the entire look of an individual creating the perfect vibe. Hair accessories can make you look chic and give you a luxurious, sleek look.
Dive in to look at the top 20 trendiest hair accessories in 2022.
Top 20 Trendiest Hair Accessories
1. Scrunchies:
It's no surprise that most fashionistas are now attempting to expand their fashion horizons around the 1990s when ladies were frequently spotted wearing enormous scrunchies to accentuate their hair. The effortlessly chic organza scrunchies are gaining the limelight among all the hair and beauty enthusiasts nowadays. The super-duper ones are almost transparent, our favorites, but the shiny, glitzy ones are also on the shopping list.
2. Claw Clips:
Celebrities like Kardashians are responsible for bringing the 'nineties hair claws with dainty style back into style. More exquisite claw clips are now designed with delicate embellishments and lovely golden finishes.
3. Fuzzy Bucket Hat:
For the last few years, fuzzy bucket hats are becoming a trend. They're about to become the hottest hat trends for this year and the upcoming years.
4. Goth Cowboy Hats:
It is believed that goth clothing and accessories will become popular in 2022. Consider the following: dark, strange, or downright brutal. Goth cowboy hats are going to uplift your game!
5. Checkered Print Hair Accessories:
Printed accessories make you look gorgeous! They are available in different colors and designs, enhancing the look of your hair.
6. Pearly Clips:
Pearly clips have banged last year and will continue this year too! They are back from the 90's trends, making you look incredibly gorgeous!
7. Baseball Caps:
These caps have been in trend in the past, and they are also trending this year because they are simple. You can easily carry them, and they offer a minimalistic look!
8. Mini Claw Clips:
We understand if you have plenty of claw clips but bear with us. Tiny claw clips are the coolest thing this year, too. They look gorgeous!
9. Headbands:
In 2022, all types of headbands are trending, whether studded or braided. You can wear your favorite headband or swap up your headbands. It relies entirely on your overall appearance.
10. Hair-Kerchief:
It is a classic 60's style which makes all ladies look gorgeous! You can achieve the retro style look by wrapping the head with a small printed or monochrome piece of cloth!
11. Face Framing Barrettes For Hair Clips:
Get that slick, classy look with the addition of barrettes and hair clips. This year, these are trending as you can plunk them on the side or secure the headscarf, creating a fun, balanced look!
12. Barrettes:
This hair clip style, which was prominent in the 1960s and then came back in the 1990s, has been very popular with several designers this season. Many designers also chose to embrace this logomania trend, using a sculptural approach, where the clips are designed to seem like paper clips and rocks.
13. Wide Headband:
The days of carrying broad headbands on hand solely for physical activities or facials are long gone. This accessory has been elevated to the status of an ensemble component, giving you a luxurious, attractive look!
14. XL Clips:
Don't the clips constantly keep on growing bigger and bigger? In the year 2022, they're bigger and prettier than ever, with rhinestones as well as pearls adorning them. Slay the chic look while parting your hair on the side and flaunting the incredible look.
15. Stacking Clip Look:
Clips never go out of style; however, the amount we wear changes the look. This year, try stacking different clips while giving you an extraordinary look with all eyes staring at you!
16. Creative Bobby Pin Designs:
You've probably used bobby pins when you were a kid, and yet this year, designers have elevated this long-time hair accessory from mundane to obsession-worthy. Bobby pins with delicate decorations or even playful designs are ideal. Bobby pins with bright colors or stunning shine should suffice if you're looking for something basic.
17. Fashion Bow Accessory:
The days of a hair bow signaling childish style are gone forever. Several designers and influencers have demonstrated this feminine hairstyle. You can wear the bow throughout adulthood and enhance the look of an ensemble when dressed appropriately. Since you're feeling particularly daring, pair one with the swimwear for a touch of warm-weather shine that will easily transform you.
18. Alligator Clips:
Wear the ever-stylish alligator clip to flaunt the incredible look. The possibilities are unlimited, whether you want to invoke vintage style by wearing a giant version to fix a simple hairdo or mini ones that playfully frame the face. Choose a mesmerizing design that looks sleek and modern on a classic hairstyle to add a twist.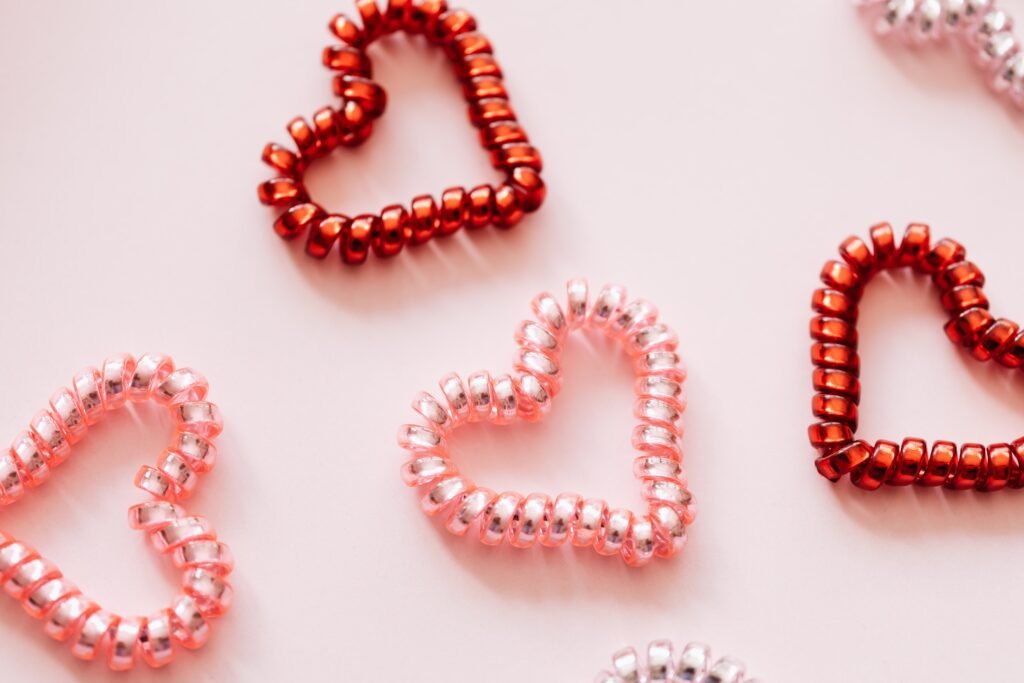 19. Hair Ties:
Conventional hair ties have their place, but for fashionable hair accessories, go for an elastic hair tie with a decorative element. Designers frequently use a striking metallic element linked to the band or miniature pearls, giving a flawless look of tying your hairstyle into something trendy. Look stylish with these hair ties!
20. Statement Headpiece:
When we talk about dramatic headpieces, rhinestone-studded headpieces serve as a luxurious alternative for individuals eager to make a style statement look. At the same time, sleek yet sculptural pieces fit more to modern tastes.
Final Words:
Get your hands on the stunning, trendiest hair accessories in 2022 and flaunt the look in public! Make your statement appearance with the trending accessories that we have listed above!