These lovely new haircuts show off lots of gorgeous blonde ombré hairstyles for medium-length hair. Hair fashion colors change so quickly it pays to keep up-to-date. So come on in and enjoy the show!
1. Beige roots to icy white Nordic blonde – ombre hairstyles for medium length hair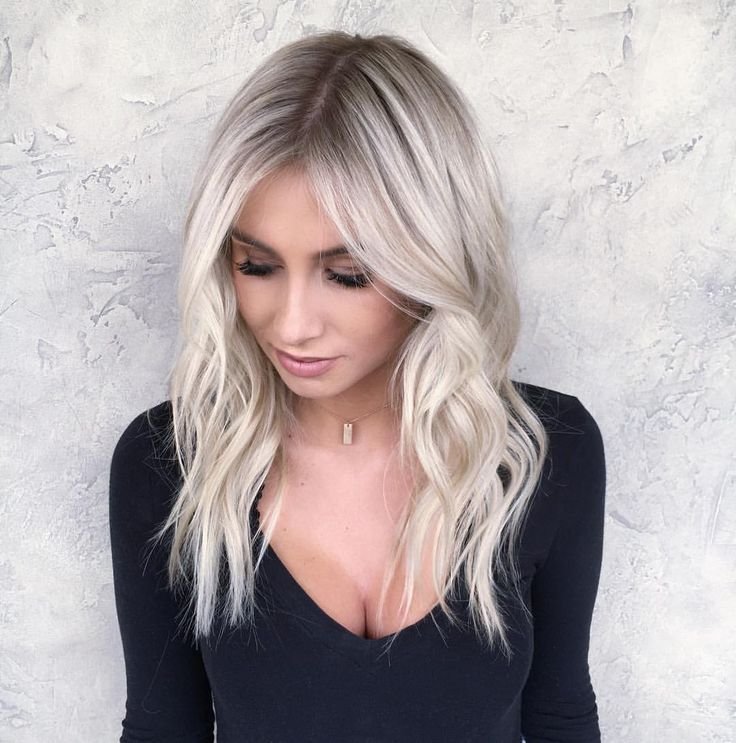 This long bob transitions seamlessly from warm beige at the roots down through blonde balayage and then snow-white tips. As it has a center-part, the colorist has accentuated the face with a white balayage frame. The steep bob angle and that cute halfway-down wave pattern add edgy style and a casually chic vibe!
2. Mid ash-brown with beige & white balayage – ombre hairstyles for medium length hair
One of the latest trends is for shadow roots, which are not so dark as last year's root colors. Blending ash-blonde roots down into silver- and light beige-blonde balayage creates a more artistic look. And the overall look is more natural and sophisticated. Loose surface waves and the odd flipped-out tip add attractive texture and volume. And wispy, tapered tips are very fashionable right now!
Open Next Page To See More…